Murska 220 SM roller mill for dry feed grain
Murska 220 SM roller mill for dry feed grain
The Murska 220 SM roller mill is used to crimp dry grain to produce groat that is more suitable for livestock feed.
The Murska 220 SM is a top-of-the-range roller mill for crimping dry and propionic acid grain. It is the result of long-term product development and is equally at home in the feeding automation chain or as part of a manual feeding system.
The rollers are spring-loaded and hardened, and both rollers are gear-driven. Shield magnets protect the rollers from metal. Two roller patterns are available: Dot rollers or 2 and 3 millimetre groove rollers. Dot rollers are suitable for dry and acidified grain, while groove rollers also crimp mixed pea grains. The Murska 220 SM can be started even with grain between the rollers, so it can also be installed directly beneath a silo.
Capacity 600-1500 kg/h
Power requirement 4 kW
Height 650-1300 mm
Width 600 mm
Length 830 mm
Weight 180 kg
Hopper volume 20 l
Shield magnets 2 x 80 mm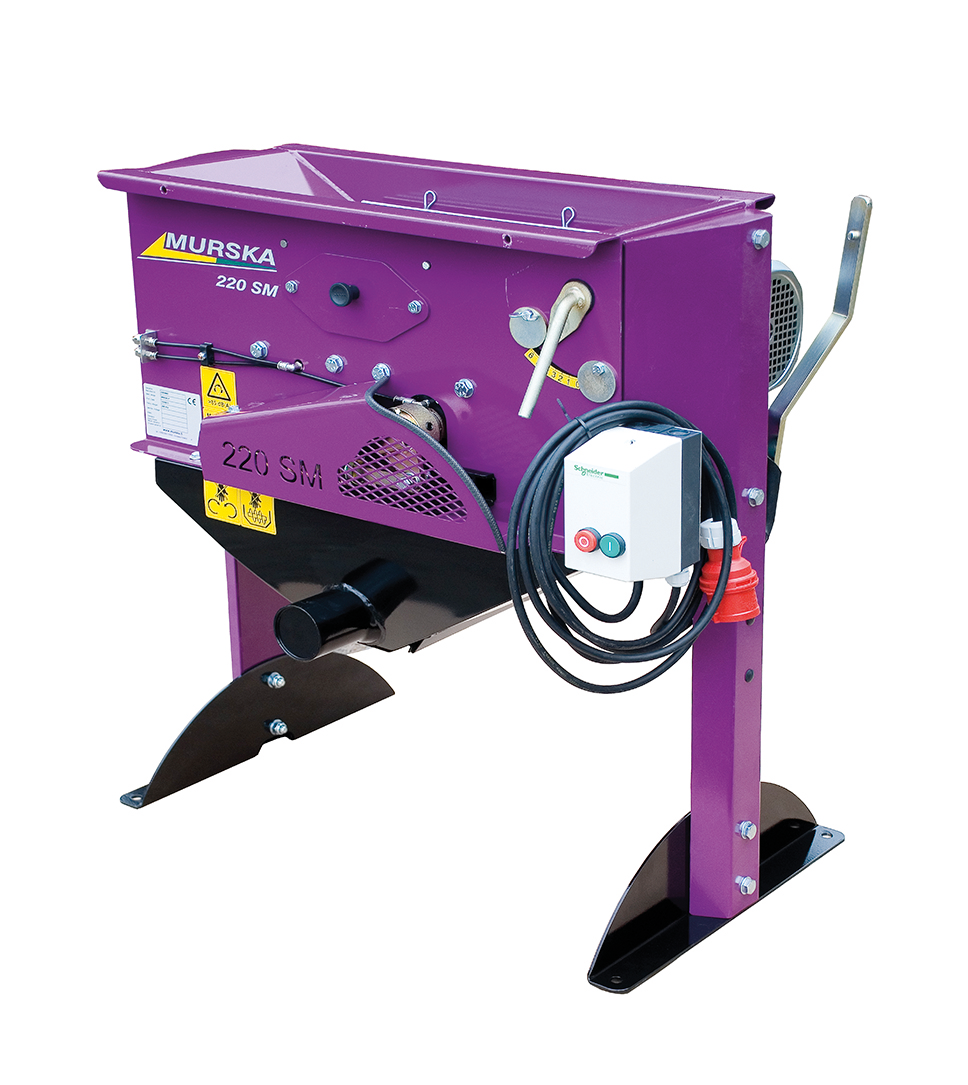 Murska PreCrimper
The Murska Pre-Crimper is designed to pre-crimp broad beans, peas and corn together with grain when using the Murska 220 SM roller mill. It can be used also as a separate unit for crimping broad beans, peas and corn. The electric motor drive with integrated reduction gear transfers power to the rollers via hardened gear wheels. The Murska Pre-Crimper is pleasantly quiet and practically dust free. The Pre-Crimper is controlled by a control unit and sensor.
Capacity max. 3000 kg/h
Power requirement 4 kW
Length 750 mm
Width 650 mm
Height 385 mm
Shield magnets 2 x 80 mm